These kits are crafted with a touch of old school charm, and a combination of Slow Stick and the iconic Curtis Jenny, melded together. Also, there are three versions of this plane itself to choose from.
The wingspan is 38 inches and a length at 25 inches, a great Park Flyer size. Weighing in at a mere .76 pounds (or 345 grams), it's certainly a floater if need be but not limited to. The wing-loading is outstanding.
The kit is thoughtfully designed for simplicity and accessibility, making it easy to assemble and fly. Whether you're a seasoned pilot or a novice taking your first flight, this airplane caters to everyone with options for 1, 2, 3, and 4 channel control.
The wing build plans and instructions are on the server https://happyrcflyer.com/jenny-stick-plans, printed plans on card-stock sheets come with the kits ordered. The dowels, spars, and simple wing strips for leading and trailing edges are not included as typical for a short kit. Priced at $40.00 plus $10.00 shipping.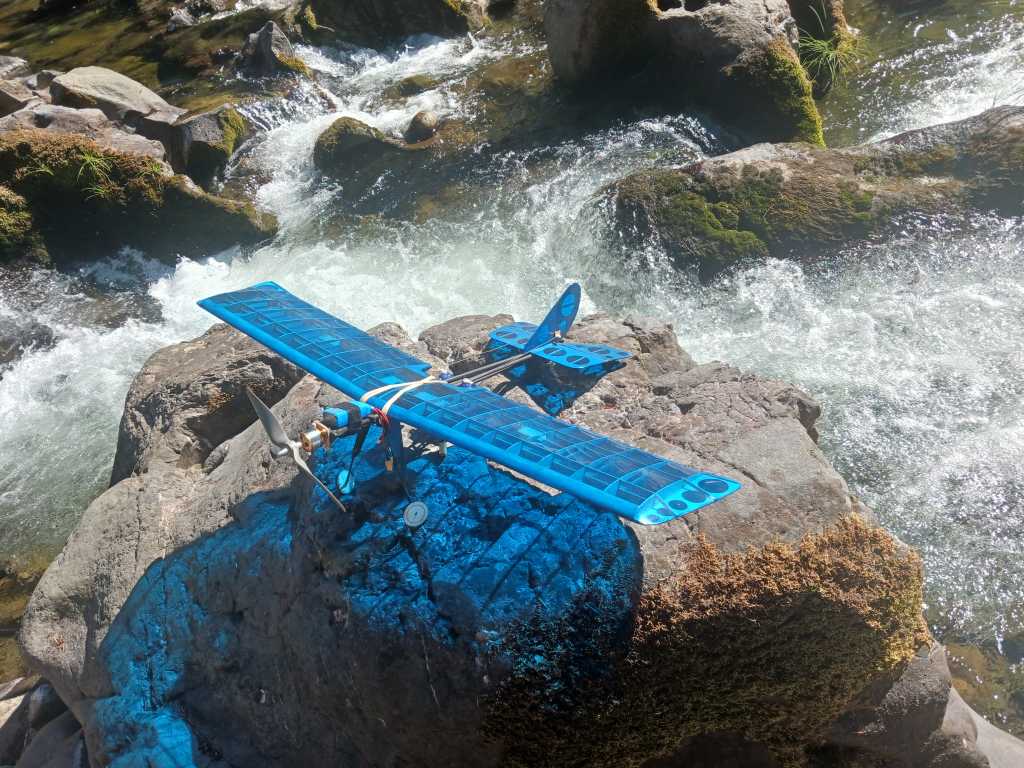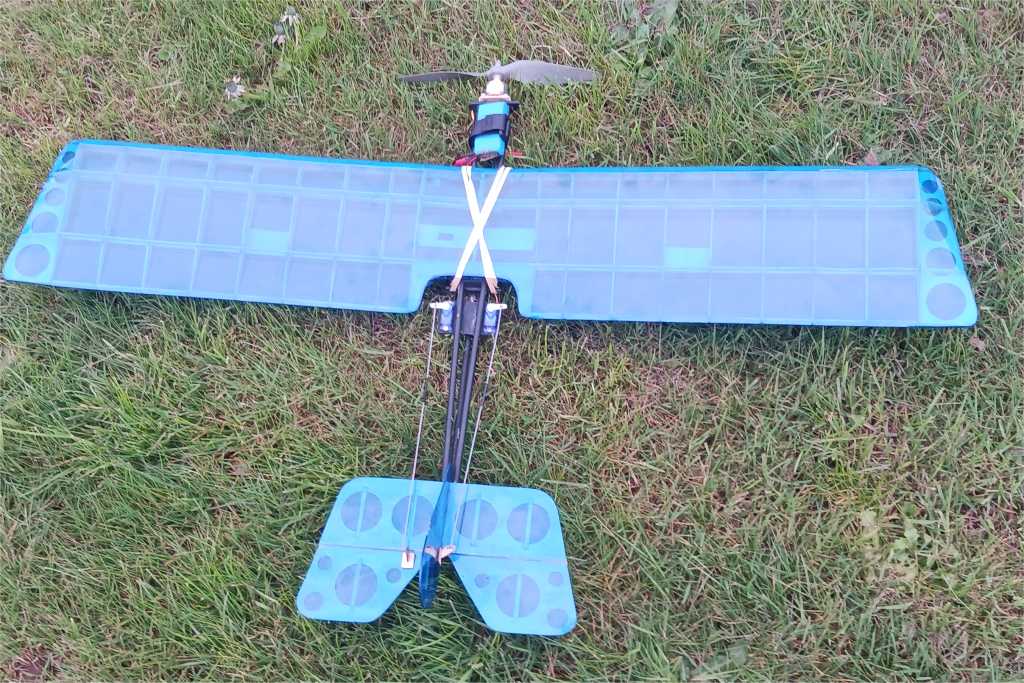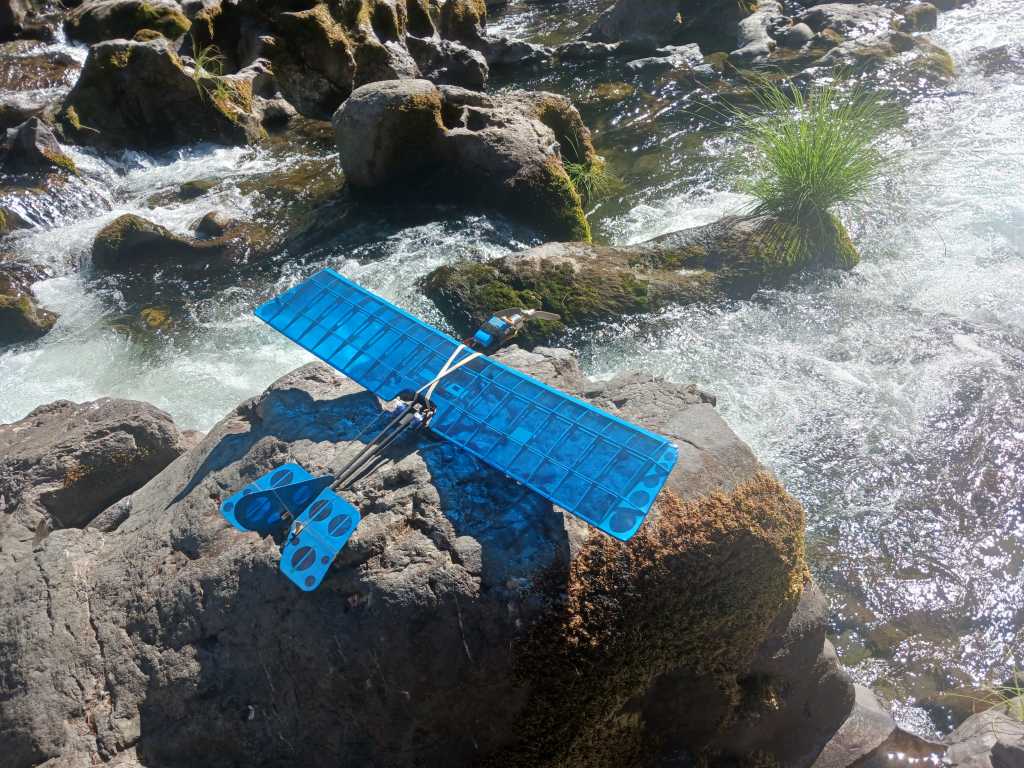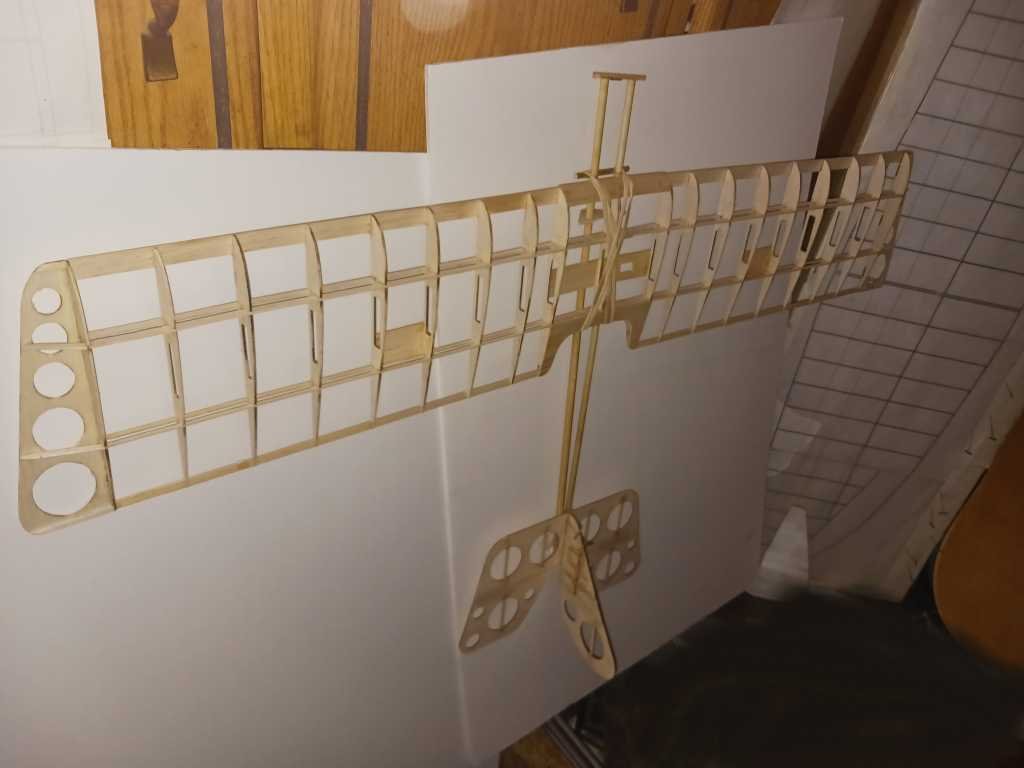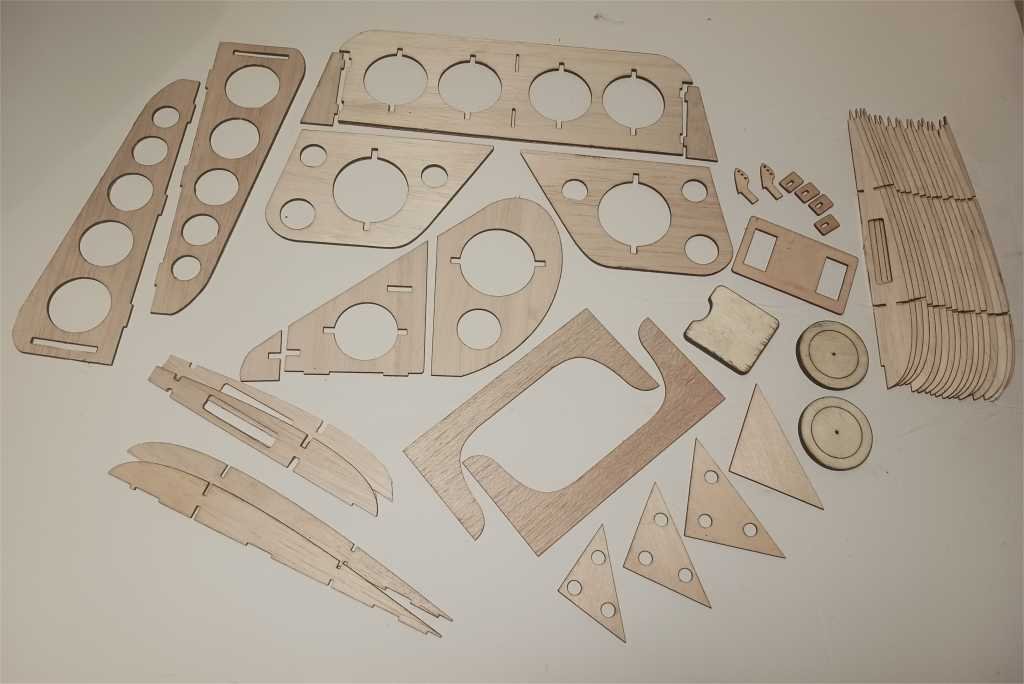 Jenny Stick Short kit
$50.00
Buy now
A free Flight version of this plane is offered, at 11″ wingspan.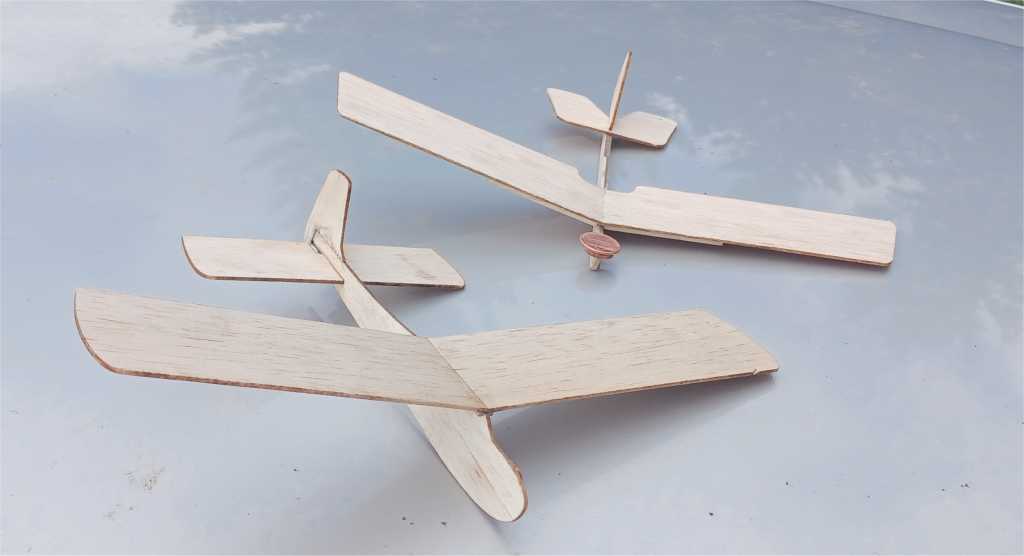 This is shown along with a Mini Mambo version as well.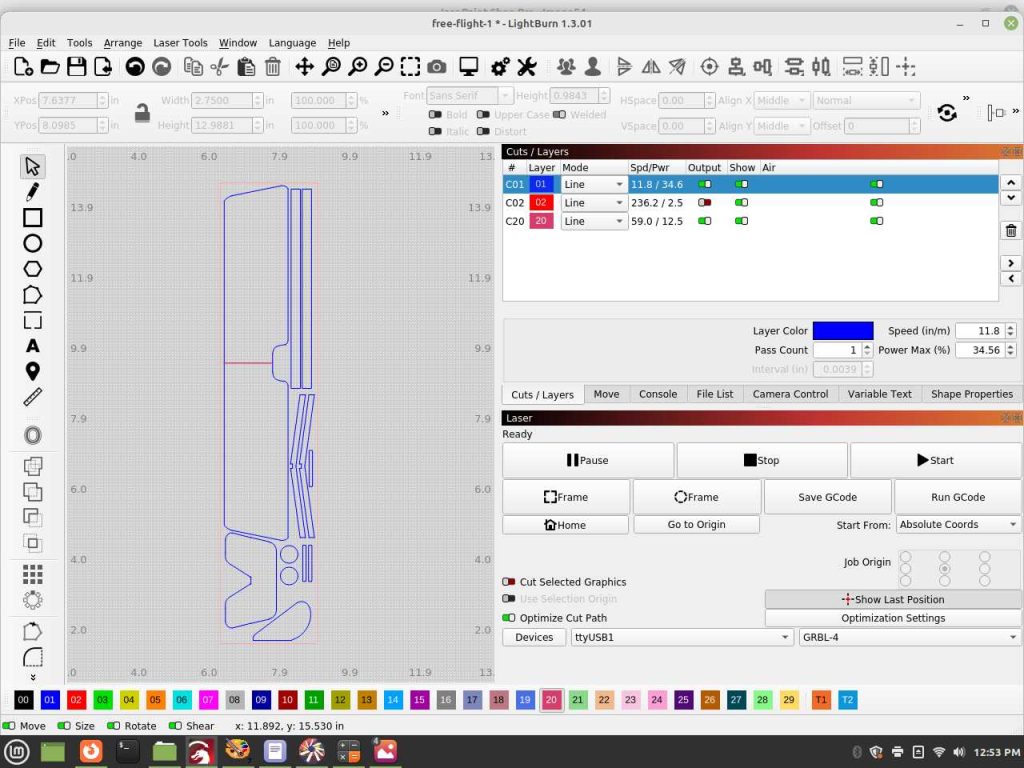 These are shipped only upon individual request when purchasing any rc aircraft kit since individual shipping of them is cost prohibited. Orders in bulk and custom engraving is also doable for branding with your company name or just personal message to own or give away as a promotional material. Individually priced at $3.50.
The Mini Jenny Stick
This is a neat, compact Backyard Flyer scale version. At a mere 21″ wingspan and 85 grams flying weight, it's certainly on the smaller scale of things, yet unlike what you deal with, with most on this size, gearing it up is not expensive, nor difficult to find the parts for.
Showing this covered in clear to give additional clarity along what goes into it and the 1/4″ x 1/4″ balsa fuselage, painted black makes for a neat, carbon fiber rod look and effect.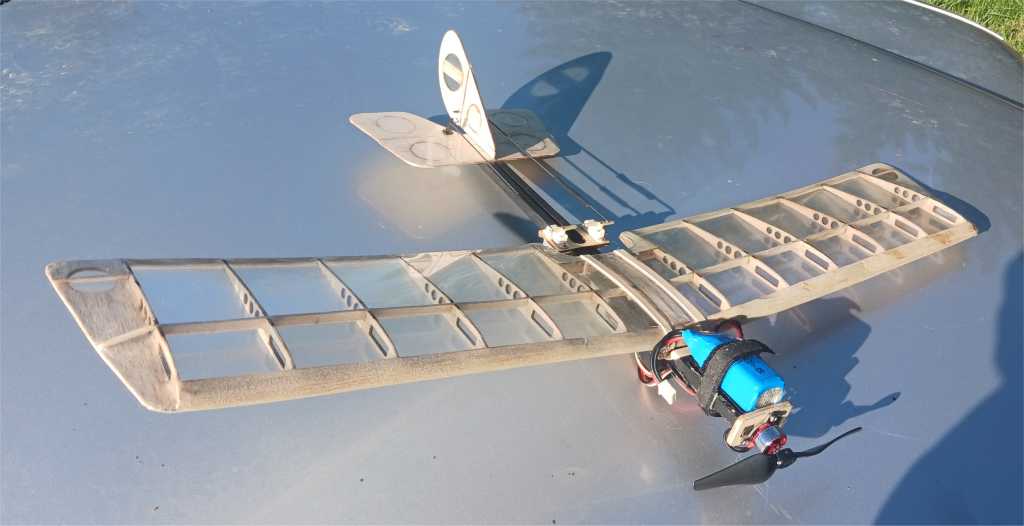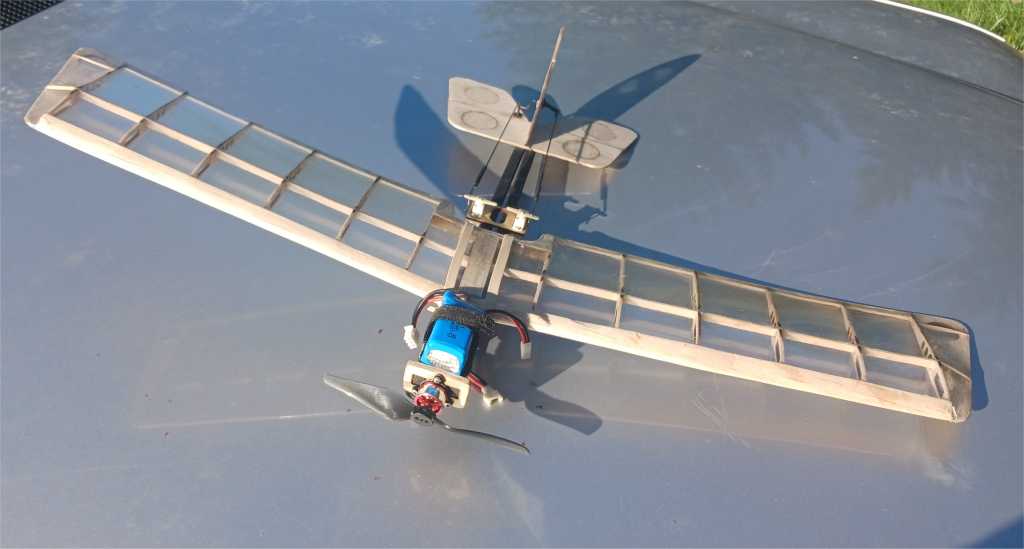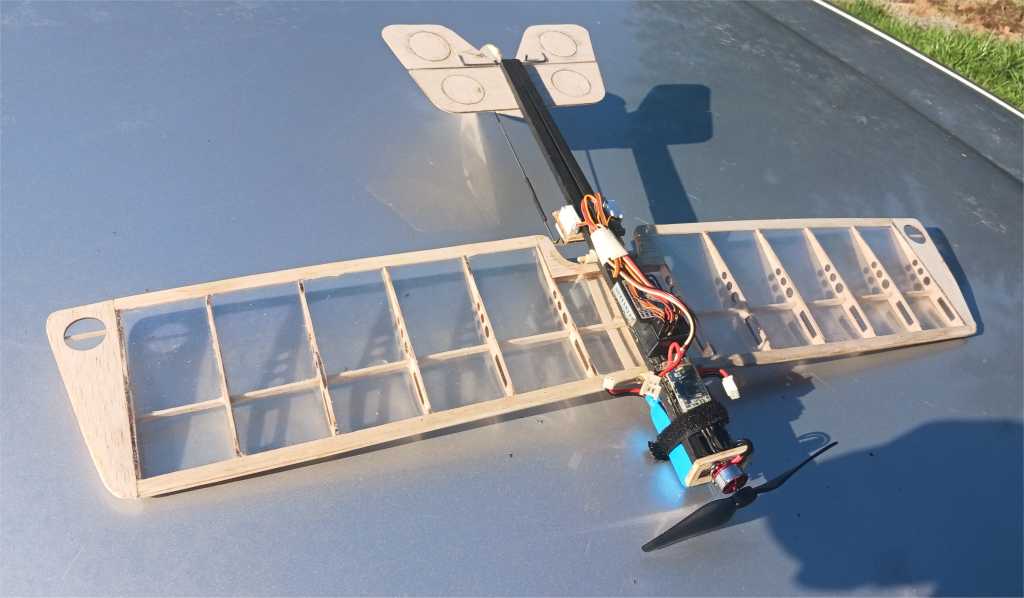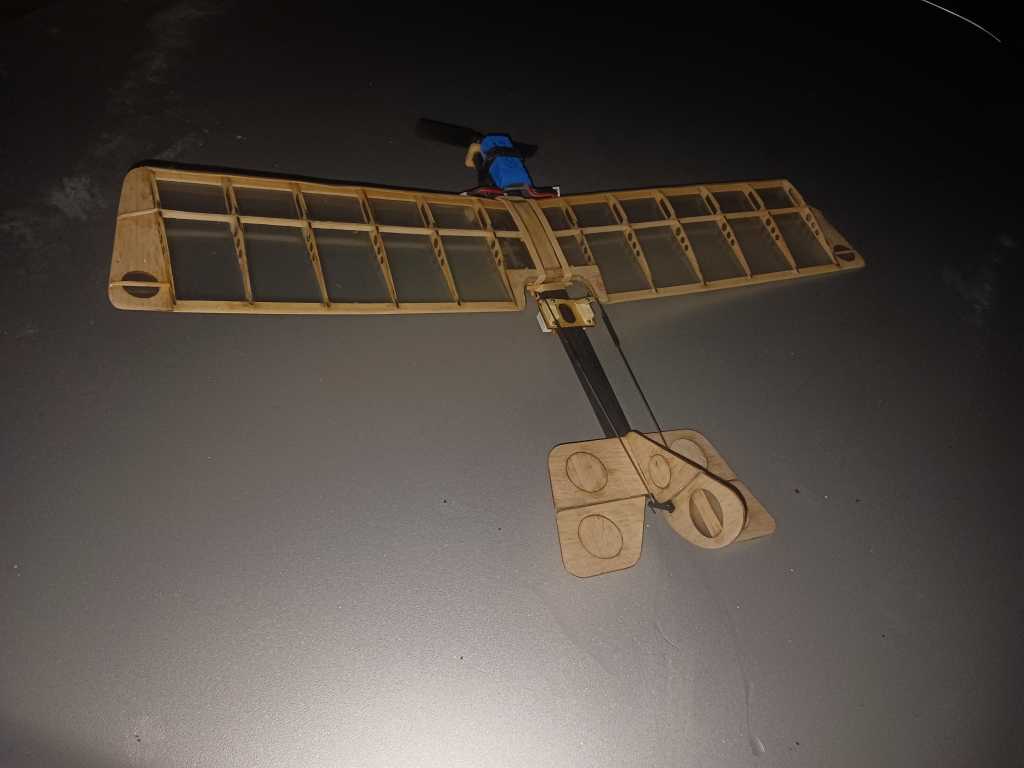 This is a full kit, $40.00 shipped to the lower 48 in the US. The wing-plan is printed out in card stock sheets to exact scale from the laser cutter interface software supplied to achieve precision and for convenience.
Doculam covering is also supplied, it's similar to Monocoat brand and is very light weight, similar to Ultracoat Park Lite brand. It is clear by default and can be painted to suite.
Mini Jenny Stick Full kit
$40.00
Buy now
The short kit version of it includes only the laser cut balsa and thin ply parts. The wing plan and instructions are supplied online to print out as well. An economical option that's highly recommended since it's less hassle-ware to produce on my end. Some additional parts are standard in the kits just in case parts are misplaced during the build or back ups are desired.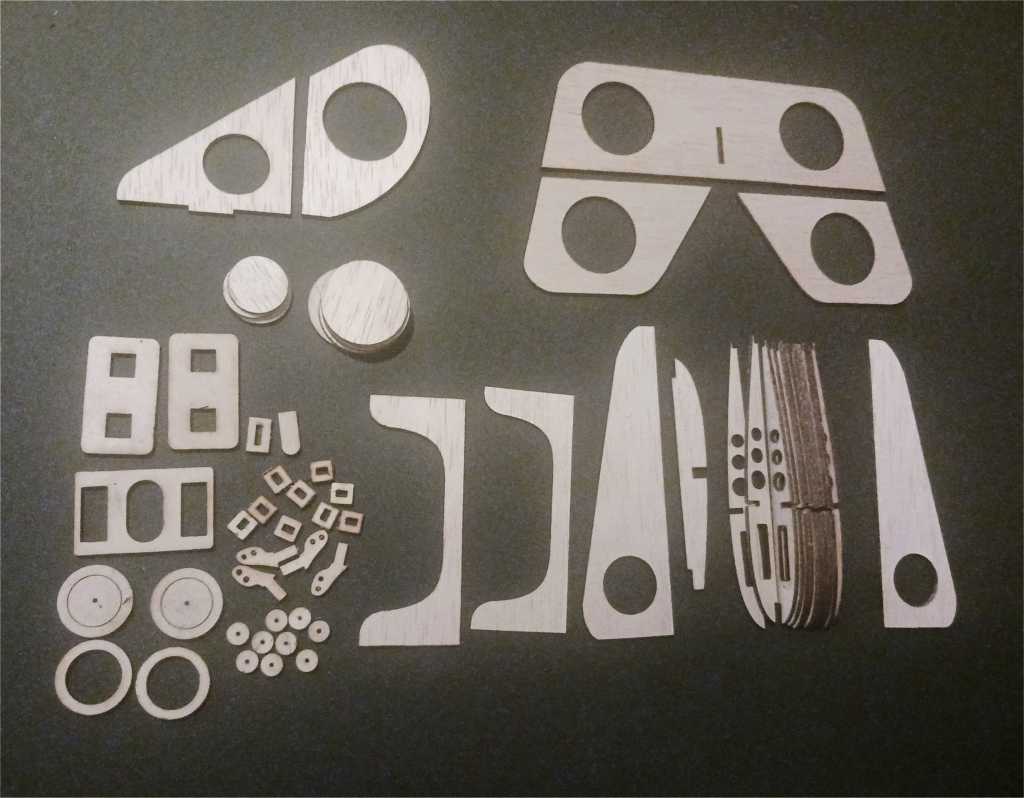 Mini Jenny Stick short kit
$25.00
Buy now
For those that have found it quite the struggle to pair up the proper gear in these micro scale rc planes or are just starting out and want to make sure the correct gear for this plane is acquired, instead of simply listing off a set of numbers, I'm pointing you towards where to acquire them:
Motor and ESC:
Battery:
Servos:
or
Control horns:
The standard, thin hardwood control horns are supplied, for a more refined version:
The 4 inch prop used:
Additional construction photo's and build information shared here: https://happyrcflyer.com/jenny-stick-plans/mini-jenny-stick/
Sharing some of the build progress here: https://www.rcgroups.com/forums/showthread.php?4316195-Laser-cut-plane-design-creation-and-build
In addition, sharing another configuration for the wing which is 2 inches longer the the stock version in a polyhedral configuration. Do request this version and again, free of charge should you so desire, the wing plan and a couple of rib designs are the only difference between the two versions along what's required to complete. It's slower, more "floatie", but also requires some ballast, so has it's advantages and disadvantages on general performance.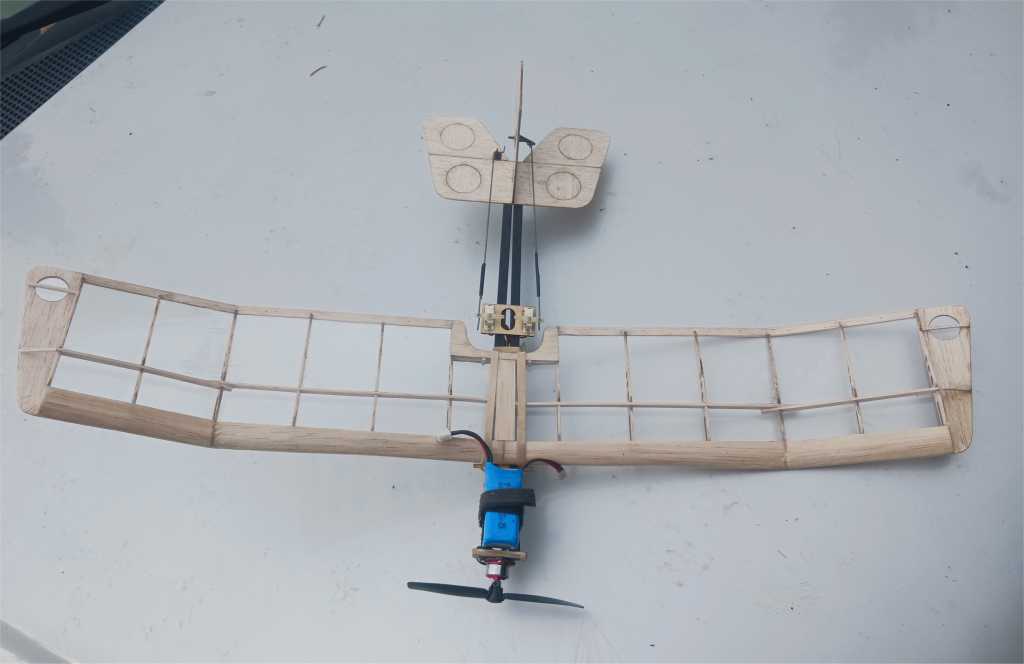 Adding some further elements into the kit with the landing gear as shown. In addition, showing the view, adding some additional wing wash into the original wing at the tips, can be helpful for these micro flyers.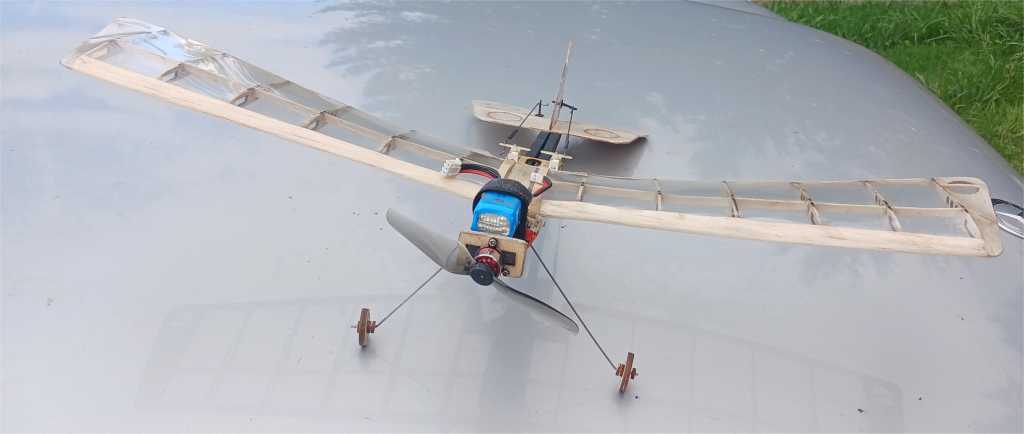 Additional information, photo's and more to come soon on these lines!