The one thing that's a constant here is always innovating and creation of new plane designs. The following show some of the progress being made at current, but not limited to.
I'm happy to start out sharing the the next masterpiece currently in the design phase, inspired by the classic Curtis Jenny, a true gem in the world of aviation history.
With a wingspan of 38 inches, this upcoming model is destined to be a superb park flyer.
While paying homage to the iconic Curtis Jenny, I've made some thoughtful revisions to enhance its performance and ease of construction. One significant update is the incorporation of a Clark Y airfoil which will be shown on the next update, a choice that promises improved aerodynamics and handling capabilities compared to the traditional under-cambered design.
Simplification is also at the forefront of this creation. Drawing inspiration from the beloved Jenny Stick, I've carefully streamlined the building process, making it accessible to all, from seasoned hobbyists to those taking their maiden flight into the world of RC aircraft.
My commitment to delivering a top-notch experience extends to the kit itself. Just like my other lines, this Curtis Jenny-inspired model will be available as a high-quality kit, crafted with precision laser-cut components for easy assembly and a sturdy build.
I take pride in keeping the essence of the classic Curtis Jenny alive while infusing it with modern design and construction techniques. This fusion of past and present ensures that the upcoming park flyers captures the hearts of aviation enthusiasts young and old.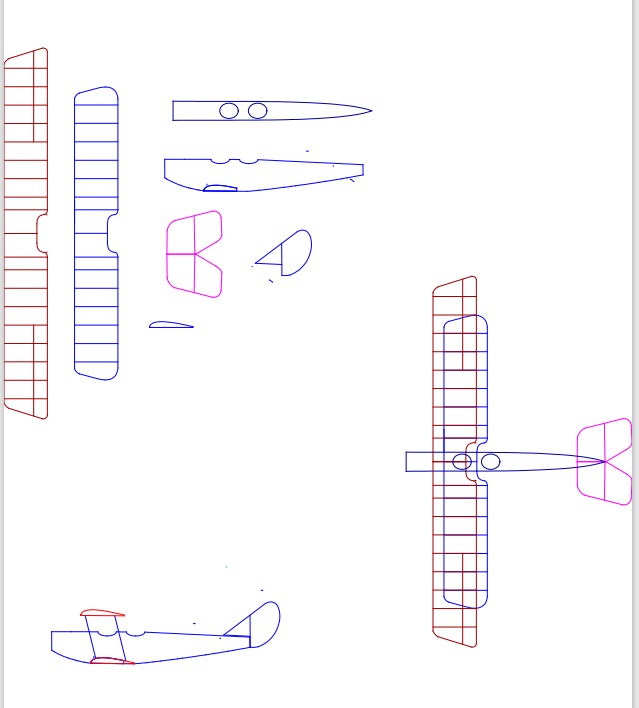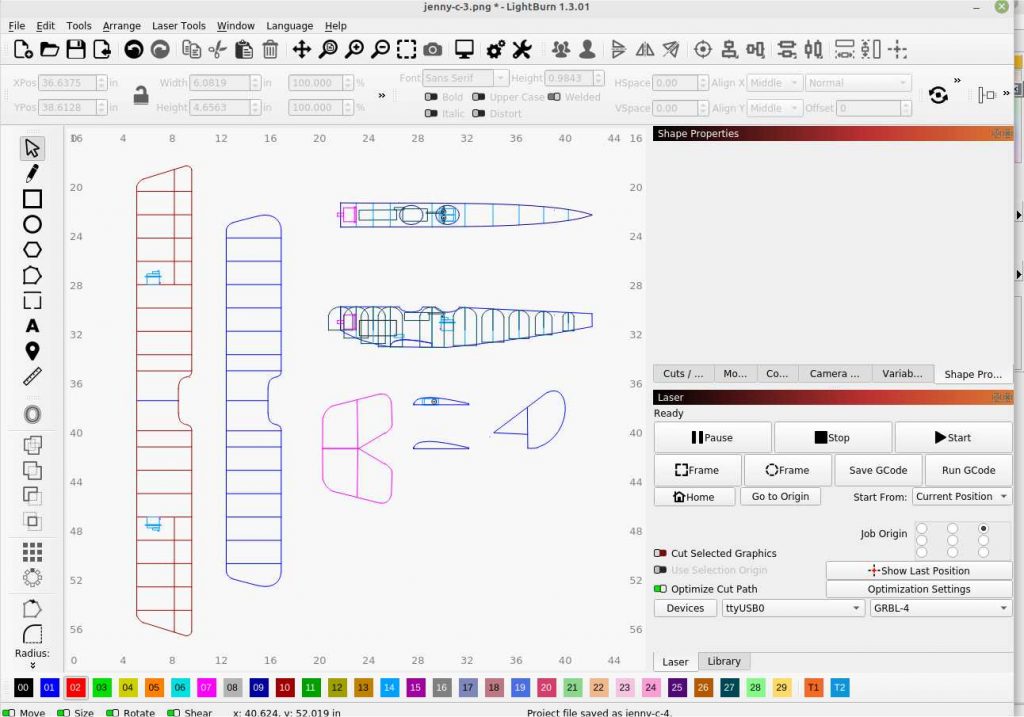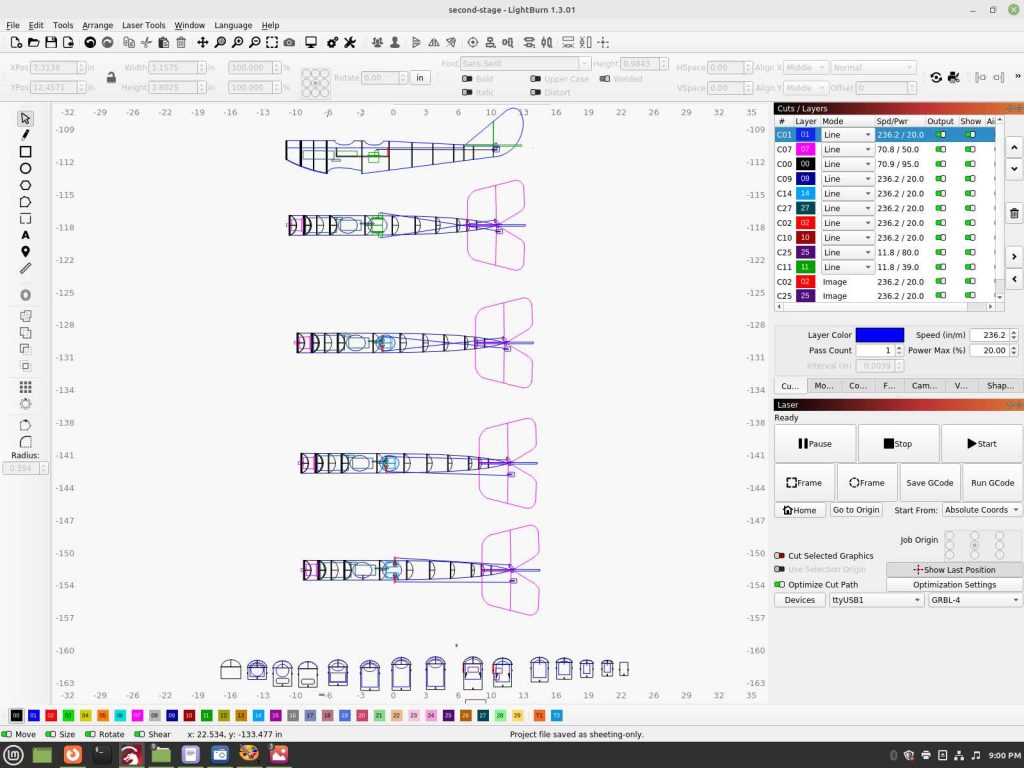 This next design is a twin boom pusher that was heavily inspired by an EPS foam based plane I've built and flown several of in the past. Free plans and instructions can be found here: https://foamflyer.info/plane.html. With this version I've opted to explore the use of combining cardboard and balsa together and the results came out quite well.
The wingspan is 34″, flying weight, 550 grams or 1.22 pounds, COG is perfect at 25% from the leading edge of the wing with no ballast required. The wing was covered in simple dollar store tissue with the rest in Ultracoat Parklite.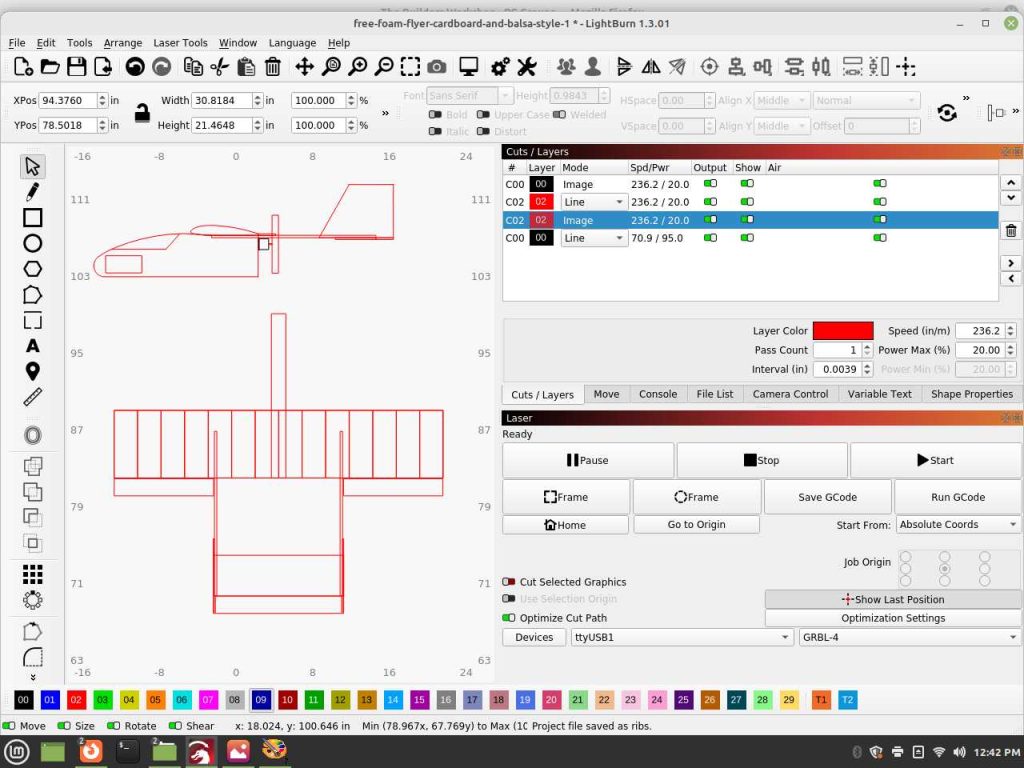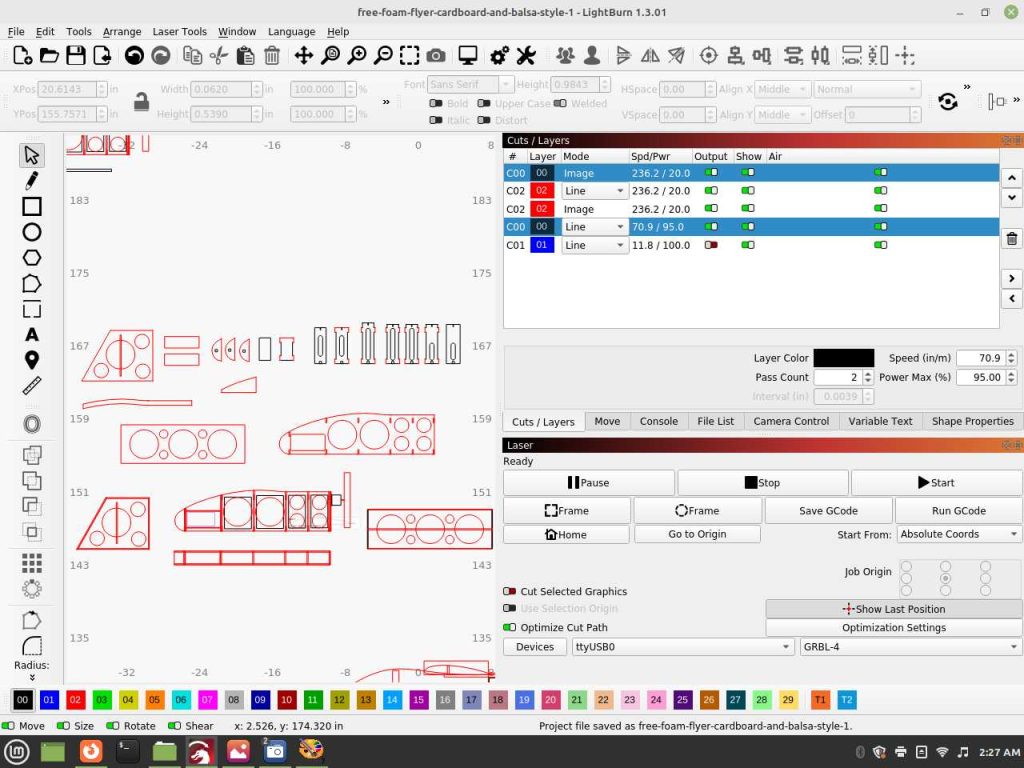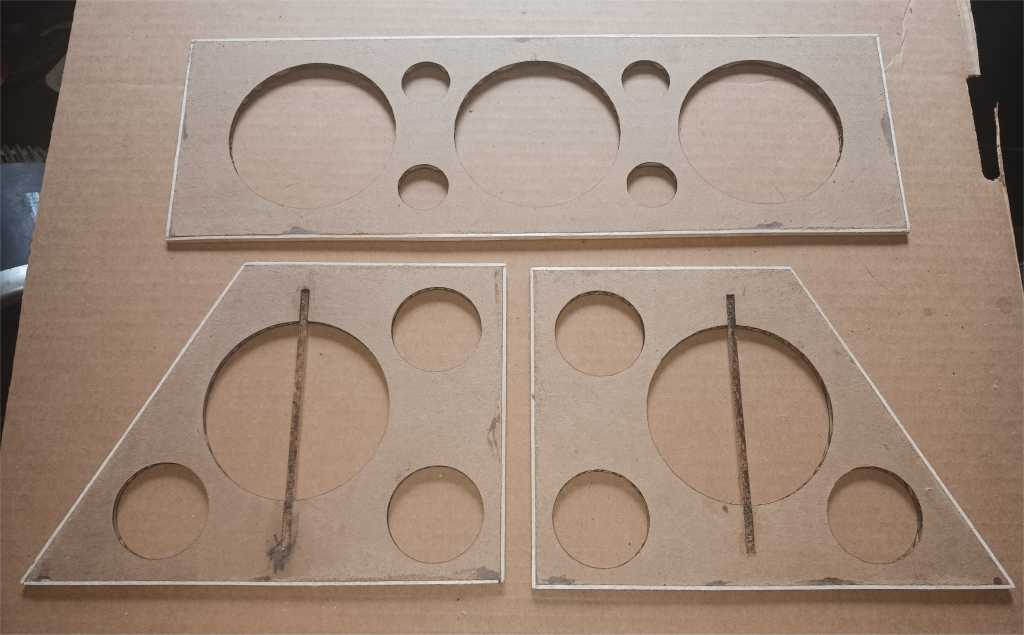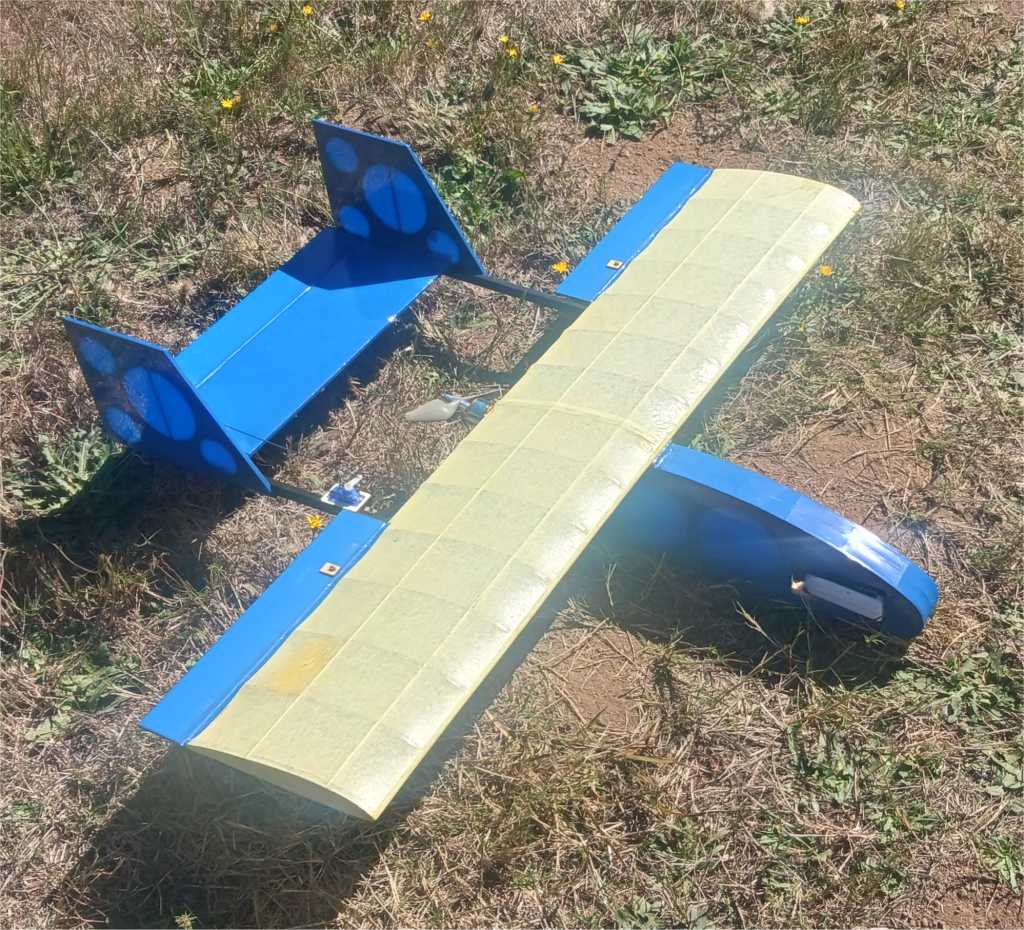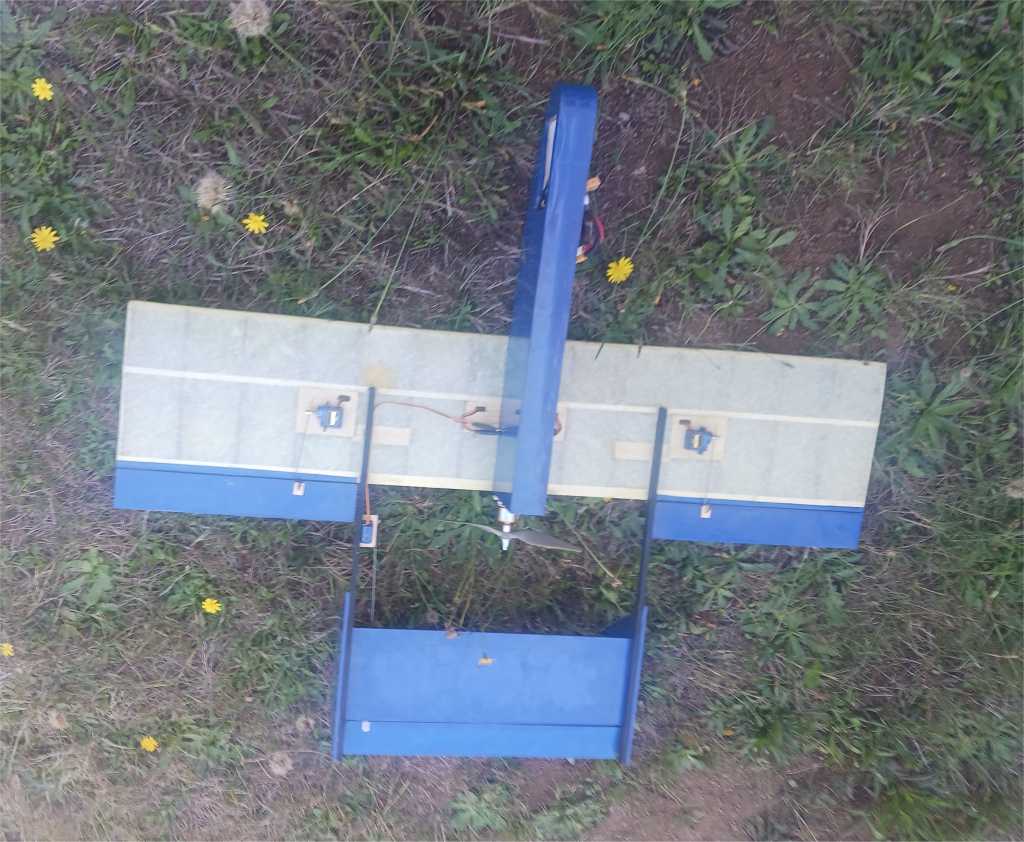 The results show a lot of promise working with this combination of materials. This is available as a short kit upon special request. The build log is was shared here: https://www.rcgroups.com/forums/showthread.php?4394803-Cardboard-and-balsa-experiemental-plane
Sharing a third along the build table for now but not limited to is an out of this world, unorthodox space ship type of a design. In this case, it simply began with a random idea for a plane and some insomnia, with some Depron and hot glue on hand for the inspiration. The small chuck glider version of it flew quite well, worthy of further exploring it as an RC plane.
I opted to bash out by hand a 30″ wing/saucer span of it with light weight RC gear and found it flew on rails, to the point, this was easier then the most simple trainers, not needing SAFE or the rest. Aileron/elevator control is all it needed, traditional tractor style prop/direction and it was a matter of it being a very predictable, easy to fly plane with no bad tendencies except for upon landing, it rolling over to it's nose since there is no landing gear in place upon.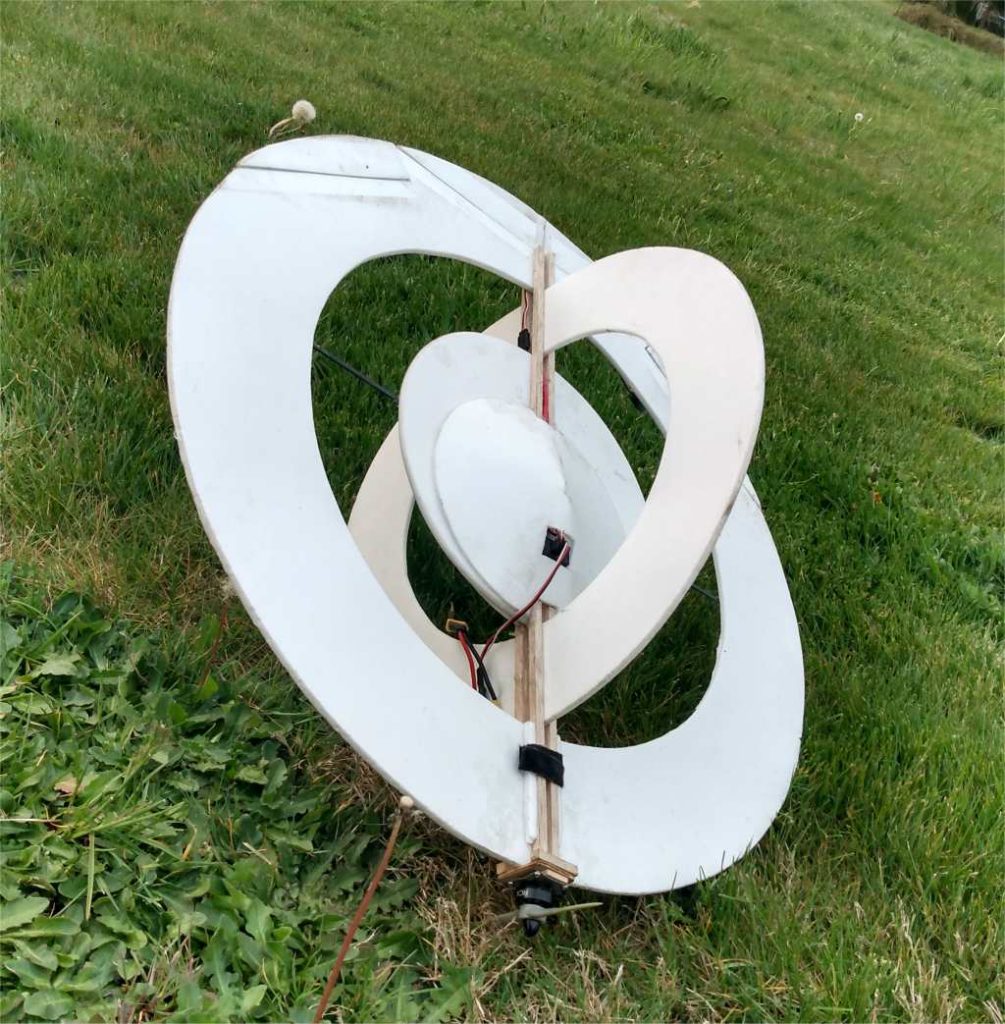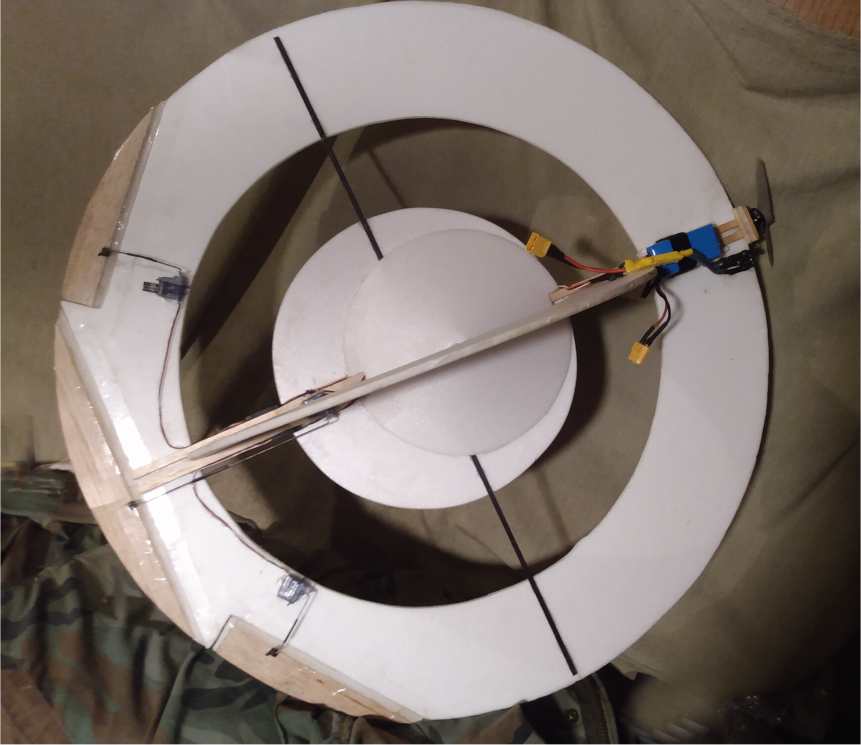 The next stage will be designing it for the laser cutter, balsa and covering format on a larger scale while tackling the landing gear issue.